Avilin Balsam spray adhesive dressing 75 ml
A medical device for external use, effectively protecting the wounds.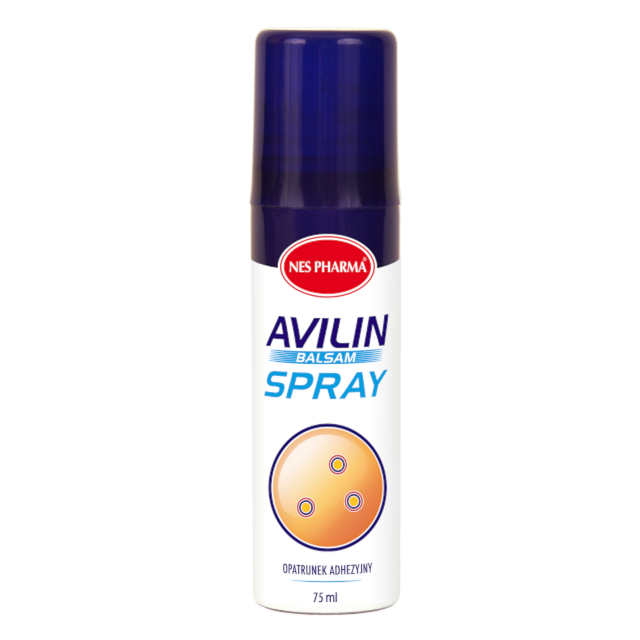 Properties:
acts as an adhesive dressing on damaged skin
creates a protective barrier
it is chemically stable and resistant to the environment in which it is located
it does not degrade and thus protects the wound from the external environment
due to its chemical structure and physico-chemical properties, it provides an optimal environment for the natural healing and regeneration processes of the skin

How to use:
Avilin Balsam spray adhesive dressing 75 ml should be applied at least once a day, applying to the wound from a distance of 8-10 cm, the wound should be properly protected with, for example, sterile gauze. In the case of dirty or infected wounds, the wound should be cleaned and disinfected before applying Avilin Balsam Spray.
Contraindications for use:
wounds with heavy bleeding
allergy to the ingredients of the preparation
In case of persistent symptoms and no improvement or worsening of symptoms, consult a doctor.