Reumo Therapy cream with ginger 60 g
Effective massage of joint and muscles area
relaxation for muscles and joints
relaxing and soothing effect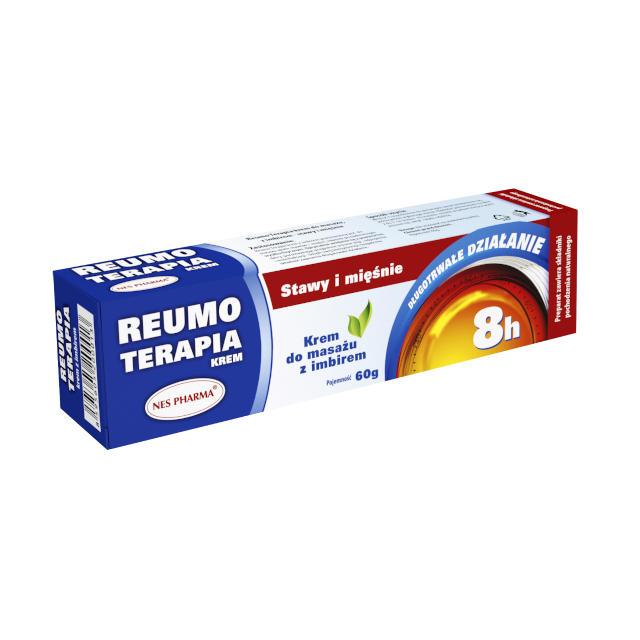 Application:
Reumo Therapy ginger cream is intended for massage of the joints and muscles. The preparation has myorelaxing properties, has a relaxing effect, providing a feeling of relief for a long time. Thanks to the appropriate consistency, the cream is perfectly absorbed, and its rich composition ensures optimal effect.
Usage method:
Massage the cream three times a day, spreading 2 to 3 cm of gel at a time (until the first signs of absorption). Protect sensitive areas from cold immediately after the massage.
Note: do not use the cream on damaged skin. Keep away from children.