Reumo Therapy gel with menthol 75g
A medical product for external use, a new alternative to pain management.
effectiveness confirmed by research
natural composition formula
immediate pain relief
synergy of activities as a new alternative to the externally applied non-steroidal anti-inflammatory drugs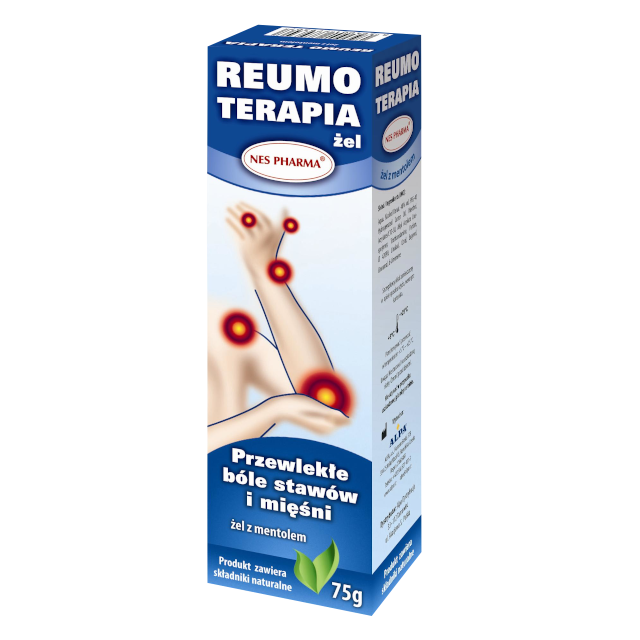 Intended use:
Treatment, alleviation and prevention of pain during degenerative joint changes, muscle pain (also after overtraining) and neuralgia.
Properties:
Reumo Therapy gel with menthol 75 g is based on natural substances of plant origin, including essential oils. The unique properties of the gel are achieved by the appropriate chemical composition, which determines effective physical properties. The appropriate consistency and viscosity of the gel provide effective massage of the sore spot, giving a feeling of muscle relaxation. The presence of natural synergistic substances supports the effect.
Usage method:
Rub the gel several times a day, applying about 2-3 cm of the gel to your hand at a time. Massage the preparation in until the first signs of absorption. It is advantageous to perform the procedure alternately with circular and reciprocating movements.
Use for a few more days after symptoms disappear.
Special warnings:
Do not use on wounds with skin breakage.
In case of persistent symptoms and no improvement or worsening of symptoms, consult a doctor.